I've been in Los Angeles for about 3 years now and like most people I know who moved here from out of town, I have a love/hate relationship with this place. (When I say Los Angeles, I'm referring to the whole LA County area as most people do.) Here is what I like: the weather, the beaches (which I almost never visit), Hollywood, Fat Burger, Long Beach (still in LA County), G-Funk, beach cruisers, getting to wear flip flops everyday, Venice, fish tacos, Downtown LA (parts of it), I met my girlfriend here and King Taco. It's a nice long list, and truthfully, although there's no place like home, LA has really grown on me. But then there's the list of shit I HATE about Los Angeles. (Oh boy.) Here we go: terrible traffic, smog, weather (sometimes I miss the morning fog of the Bay Area), the people here are stuck up and full of themselves, everything is so far away, there is no reliable public transportation in case, I don't know, some asshole hits your car and you have to take it in to the shop for a couple of days, the water tastes awful, there's almost no good pizza joints, Time Warner Cable (good riddance if the Comcast merger ends up approved), Mid-Wilshire, Carson, Tyga, skyline could be better, LA River is basically a sewer, they pronounce Palos Verdes as Pah-loz Vur-deez, housing is more expensive, my girlfriend is not from here and Laker fans.
Whenever you move from one big city to another you are entering a space where you are surrounded by fans of that city's team. That's just unavoidable. If I moved to Tampa Bay (which is highly unlikely) I would most likely run into Buccaneer and Ray fans. If the teams of the city you are now adopting are your rivals then this might be a problem. For me, baseball isn't really a problem. The Dodgers are the Giants' rivals and I don't like the Giants. The Angels are in our division but they're in Anaheim, which is in Orange County. I never want to be in Orange County, unless of course if I want to go to Disneyland or Knott's Berry Farm. Plus, the people in Orange County are somehow worse than the people in LA. Football fans here don't bother me. The Raiders used to play in LA and so there are a good number of fans still here. Charger fans are a little rare. There's a few St. Louis Rams fans here and there. I might run into some 49er band wagoners too. But for the most part I can wear silver and black in peace. I don't really give a shit a about hockey. Major League Soccer is like the D League of soccer leagues so I don't have an issue with the LA Galaxy who play by my school at the Stub Hub Center (formerly the Home Depot Center.) The real issue is the basketball fans.
When I started following basketball back in the early 2000's Jason Richardson was our guy, the Sacramento Kings actually weren't trash, Vince Carter was still playing for the Toronto Raptors, the Indiana Pacers had Jermaine O' Neal and old Reggie Miller, Allen Iverson and Tracey McGrady were two of the best scorers in the league, Kevin Garnett was still with the Wolves, Ray Allen was with the Bucks, Paul Pierce was with the Celtics, nobody knew who LeBron was and the Lakers were dominating the league with Mr. Shaqtin' a Fool himself and "No-Pass McGee" Kobe Bryant. The first finals I ever watched in its entirety was the 2004 NBA Finals which featured the Chauncey Billups led Detroit Pistons and Shaq's last season with the Lakers. (Those Lakers are one of the teams mentioned on my list ranking the last decade or so of
NBA Finals losers
.) At the time I didn't know a whole lot about the league but I knew one thing: I hated the Lakers. I hated them because my dad hated them and all the Warriors fans in my life hated them too. In fact a lot of the world hated them. And most of all I hated Kobe. Kobe with his smug face and rape accusation. So naturally I wanted the Pistons to win. (And they did.) Shaq, who had been beefing with Kobe, left the following year and I was allowed to like him again while a bitter, selfish Kobe took over a Lakers squad that in the next few years would have starters with the likes of Luke Walton, Smush Parker and Kwame Brown.
These years, from 2004 to 2007, were what I thought were the dark years for the Lakers and I relished them. In 2005 the Lakers missed the playoffs, lost in the first round in 2006 by almost upsetting the Steve Nash led Phoenix Suns and again in 2007. Despite this Kobe was averaging some of the best scoring numbers of his career, which in turn confirmed the accusation by many that he was a selfish player who couldn't win without Shaq. Around this time the other team that shared the Staples Center, the Clippers made their only playoff appearance of the decade and Billy Crystal was sitting front row rooting for Elton Brand, Sam Cassell and Corey Maggette, along with other people in the stands who thought they were going to a discounted Laker playoff game. They lost in the second round to the Phoenix Suns who had just taken care of the Lakers. After that: nothing. Back to the Lakers.
2008 was a different year for Kobe Bryant and the Lakers. They traded for Pau Gasol, who at the time was the better of the Gasol brothers, and became championship contenders. Kobe Bryant earned his first and only MVP that year and the Lakers made it to the NBA Finals where they lost to the Big 3 of the Boston Celtics. The following year they made it to the Finals again and this time they won, giving Kobe his first ring without Shaq and the year after that they repeated, avenging their loss to the Celtics two years prior. One of these years featured a spotlight in which Bill Walton interviews his son Luke Walton of the Lakers which is in the top 3 weirdest spotlights they have shown in the finals. (The other two are the one where Tyson Chandler talks about learning to play basketball on the farm and the one where Shaq claims his beef with Kobe was a publicity stunt.) But here I had a problem. The Lakers were on top, the Warriors were struggling and you couldn't go around saying Kobe can't win without Shaq because he just did. To make things worse Baron Davis had left the Warriors after a 48 win season that didn't receive a playoff spot. To make things even worse he headed to the Clippers. All we got was Corey Maggette signing with us. But it didn't really matter because the Clips were still irrelevant.
This is where things start to turn around in the league. LeBron, who couldn't win a title with the Cavs, left and joined the Miami Heat with Dwayne Wade and Toronto's mascot/star (?) player/most suspect athlete on earth. The Clippers decided to draft some guy who didn't really know how to play basketball but can jump really high for a white (?) guy and is surprisingly funny in those KIA commercials that feature cars he can jump over the hood of. Phil Jackson retired. Kevin Durant was rising up with the Thunder as the big NBA rivalry shifted from Kobe vs LeBron to Durant vs LeBron. The Warriors decided to give up on Monta Ellis being their star player to Stephen Curry taking that spot. The Lakers were falling in slow motion and thought the only way to win another title was to take out their wallets and build a super team bigger than Miami's. They tried trading for Chris Paul but the league nipped that in the bud and Chris Paul ended up going to the Clippers to teach Blake Griffin how to play/still not have any success in the playoffs. Meanwhile the Lakers thought they had it figured out with getting the most indecisive player ever in Dwight Howard and two time (questionably deserved) MVP in Steve Nash. For the Lakers this would result in a mediocre season followed by an awful season in which the Lakers are no longer relevant although they would still like to be. For the Warriors and Clippers it has been the start of an instate rivalry featuring two teams who had for previous years little to do with the shape of the NBA. A rivalry that is notable by the shit these two teams talk about each other and the little altercation that happened at the end of the Christmas game. And so here we are. The first round of the 2014 NBA playoffs and these two teams are fighting for keeps. They are fighting for reign for the Pacific Division. The Clips may have won the division but it's what happens in the playoffs that matters. And I think it's a safe bet that this won't be the last time these two teams meet. So as of now the series is tied at 2-2 and shifts from the ROARacle Arena in Oakland to the Staples Center in Los Angeles.
On one hand we have the heroic Warriors who after losing in the second round in last year's playoffs to the San Antonio Spurs have come back to build on their previous success. With Steph Curry, a first time starter in this season's All-Star Game, leading the charge, Klay Thompson as the other half of what we refer to as the Splash Brothers, Iggy who is one of the better defensive player in the league, David Lee who is one of the most consistent power forwards in the league, and a handful of solid bench players who can really make an impact on this series. Unfortunately our bruiser, Andrew Bogut, is on the bench nursing a rib injury but if he were to come back it would really give the Warriors a much needed boost, especially on the defensive end. In the other corner we have the Clippers. Chris Paul runs their offense (as well as DeAndre Jordan's) and is one of the best players in the league to continually find little success in the playoffs. JJ Reddick plays perfect, fundamentally sound Duke basketball just like Coach K taught him. Matt Barnes... I guess he's still in the league. And Blake Griffin, who is an extraordinary dunker but is mostly a punk, might be just my least favorite of them all. I'll admit this has been an amazing season for him thus far, and I mildly respect him as a player. But like with Chris Paul, I'm not sold on him til he makes a real splash in the playoffs.
So what does this all mean for a Warriors fan living in LA? When I first moved here about three years ago Mike Brown just took over the Lakers. I remember I was telling a bunch of people that Mike Brown could not lead them to a championship. "Nah," they told me. "You don't know what you're talking about! Kobe's about to get his 6th ring. He's about to tie MJ. I love the Princeton offense. Pau Gasol is better than Marc." Stupid shit like that. The other 80% of Laker fans still thought Phil Jackson was still coaching. In fact I wouldn't be surprised if I asked a Laker fan how Shaq did the other night and I get this response. "Shaq was a beast! Him and Kobe be ballin' like always. Kobe is the GOAT! Shaq is the best big man in the league. Nothing will ever tear these two apart. Do we have more championships than the Celtics yet?" Short answer: no. Like I predicted the Lakers made the playoffs but didn't make a legitimate run for the title. The following off season they acquired Dwight and Steve Nash and all of LA who kinda sorta watched basketball went almost as nuts as the people who still think it's 2002. Everyone was gushing at how they're starting lineup of Steve Nash, Kobe, Metta World Artest, Pau Gasol and D12 was about to win a title against LeBron. We all know how that went. Undeserving former Coach of the Year Mike Brown was replaced by even more undeserving Coach of the Year Mike D'Antoni who wasn't able to set up any system in LA. Kobe was frustrated with Dwight's soft persona on the court. Pau was irrelevant as was Ron Peace. Steve Nash was demoted from star point guard to spot up shooter. And to cap the season Kobe injured his Achilles during a game against the Warriors. And despite all this Laker fans were still balls deep in this fantasy that the Lakers could compete for the title. Meanwhile I was sitting on the sofa laughing at the delusions of grandeur these fans had taken on thinking they could championships every year. Meanwhile the Dubs advanced to the Conference Semi Finals and took the Spurs to 6 games.
This year, with the injury to Kobe and the trash team coached by Mike D'Antoni, the Laker fans I talk to, though rare nowadays, talk about two things: the past and the future. Kudos to them for having a positive attitude while watching their team struggle mightily and still rock their Laker jerseys. But that's hard to find nowadays with more Griffin and Paul jerseys popping up than Bryant jerseys in LA. A few years ago nobody was rocking blue and red with the exception of Billy Crystal and those guys who attended the Clippers' playoff game in the mid 2000s and figured they might as well get a souvenir out of it. But now it seems like everyone and their momma has their Laker jerseys locked in the closets and pulled out their Lob City gear that they claim to always have had. If there is one thing I hold dear in the world of sports it's sticking true and loyal to your team so you can imagine why this bothers me. You can't just jump from one team to another because your team isn't doing so hot, especially if that team is in your division. It's disgraceful, really. I'm not cool with hearing, "Yeah, the Lakers suck dick this year so I'm just gonna root for the Clippers. Blake Griffin and Chris Paul are a great combo. Lakers should've gotten Paul anyway." No! No! Bad! Have you no shame!?! And I'm not buying it if you tell me you've been a Clipper fan all your life. They only way I'd buy that is if you lent your voice to a Pixar animated film named
Monsters Inc.
or you're a 12 year old kid who is just barely choosing the team he's going to stay loyal to the rest of his life.
I've always said a adult Clipper fan is just a bitter Laker fan who doesn't know the meaning of loyalty. The kind of people that switch up teams just like that is the type of people who switch up on just because it's convenient. They're the type of people who ask you to help them move furniture to their new house but when you need a simple ride to the airport they're nowhere to be found. They're the type of people who feed their dogs human food when they know better. (Monsters!) They're the type of people who take your parking spot when you're signaling that you are about to parallel park. They're the type of people who try to snatch your girl by throwing dirt on your name. (Savages!) You need to cut those people out of your life. That's just bad energy in your aura. I was out in Las Vegas this weekend and I discovered something worse than Laker fans turned Clipper fans: Laker fans turned Warrior fans. I was sitting in the sports book watching the Warriors/Clippers game with my uncle when I was approached by a self-proclaimed Warrior fan that was yelling, "Dub Nation!" and I believed I ran into some fellow ally. It was then I realized that he
was
a Laker fan who had now hopped on our train until the Lakers resurrect. No! No! Get the fuck out of here! Don't you dare hop on our side like it's a free invitation! You gotta earn your right to be a part of Dub Nation. I get it. You hate the Clippers, as you should. It's not only natural, it's encouraged. And I get it if you're trying to pick the lesser of two evils. If you're hoping the Warriors win out of spite for the Clippers I'm cool with that. Just don't say you're part of Dub Nation and vice versa. You shouldn't be fucking with Lob City if you were at some point rocking gold and purple. But that's just me. Unfortunately I'm surrounded by people who just don't feel the same. And if LA is to be my new home I guess I'll just have to deal with that.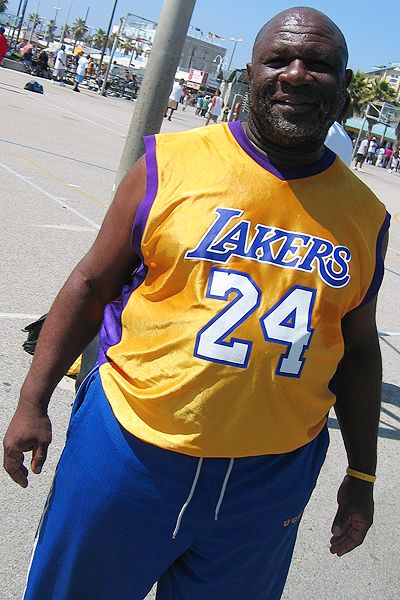 Thank you reading my post. I appreciate it almost as much you appreciate me writing this post. It's NBA playoff season so we have a few NBA related posts coming up soon. I will also be updating an old post and coming up with a brand new, non-sports related post in the next few weeks. As usual follow me on Twitter @ELGUAPO3 and Instagram @CAPTAINCRUNCHTIME. Bookmark this shit on your browser. Spread the word. If you have any suggestions or comments please leave them in the comments section below. Until next time, there's no place like home so keep that in mind and stay Guapo out there!